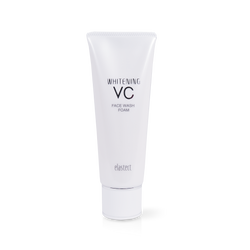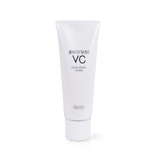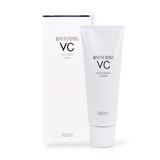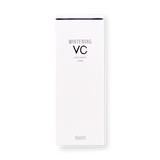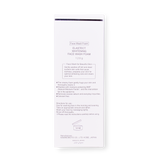 Gently washes off dirt and dead surface skin cells that cause dullness, prepares your skin for optimal whitening care and clears your skin.
Key Functions
The creamy foam gently hugs your skin and thoroughly cleans it.
Washes with moisture, protecting NMF (Natural Moisture Factor) and the intercellular fat in the epidermis.
Gently removes old (hardened) dead surface skin cells, leading to a clear beautiful skin.
Removes excess sebum and everyday impurities.
Colorant free .
Directions
Use in the morning and evening when washing your face.
Wet your face with cold or luke-warm water.
Take appropriate amount (coin size) and mix it with a small amount of water to make lather.
Wash your face with a light massaging motion.
Rinse off thoroughly.
Ingredients
Active Ingredients: Salicylic Acid, Dipotassium Glycyrrhizinate
Moisturizing Ingredients: L-Arginine, L-Proline, Scutellaria Root Extract, Sodium Hyaluronate, Glycyrrhiza Flavonoid, Wild Rose Extract, Aloe Extract, Trehalose
Customer Reviews
03/30/2022
Gina

United Arab Emirates
Improved my skin's texture
I have been using this foaming face cleanser for two weeks now and have seen an improvement in the texture of my skin. I guess this face wash is going to be my staple nowadays.
03/15/2022
Farah

United Arab Emirates
Miraculous product
This face wash is a miraculous product for my skin. The formula is so mild that it washes off all the dirt and grime from the skin's surface without drying out my skin.
01/28/2022
Shruti

United Arab Emirates
My favorite face cleanser
I've always had trouble finding a gentle enough foaming face wash because most products end up stripping or drying out my skin. But after incorporating this face cleanser, all my skin issues have resolved. I have been using it for four weeks now; my skin looks so much better, and I adore how it deep cleanses my pores. Now, I guess I found my sensitive skin-friendly face wash, which will always be in my stash.